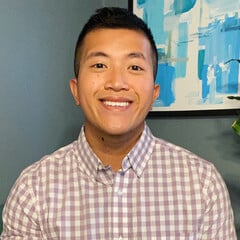 Anh Le
Concept Artist at Snail Games USA
Kansas City, United States
About
I've been a freelancer illustrator/concept artist creating work for the animation, game, and film industry for over 3 years. I strive to create imagery that would help people be immerse within a fantastical universe of awe-inspiring characters, environments, and props.
Illustrator of the Future 36 Grand Winner
My Clients Include:
Renegade Games Studio, Atomic Mass Games, Raex Games, Ravensburger, Chaosium, Pinnacle Entertainment, Among the Others Animation Studio, National Geographic Education.
Skills
Concept Art
Digital Painting
Environment Design
Illustration
3D Modeling
Character Design
Drawing
Book Cover Illustration
Software proficiency

Blender

Illustrator

Photoshop

Procreate